The Koala Health Hub is based in the Sydney School of Veterinary Science, Faculty of Science, The University of Sydney and we are always looking for people interested in joining us to pursue a PhD or develop a postdoctoral program.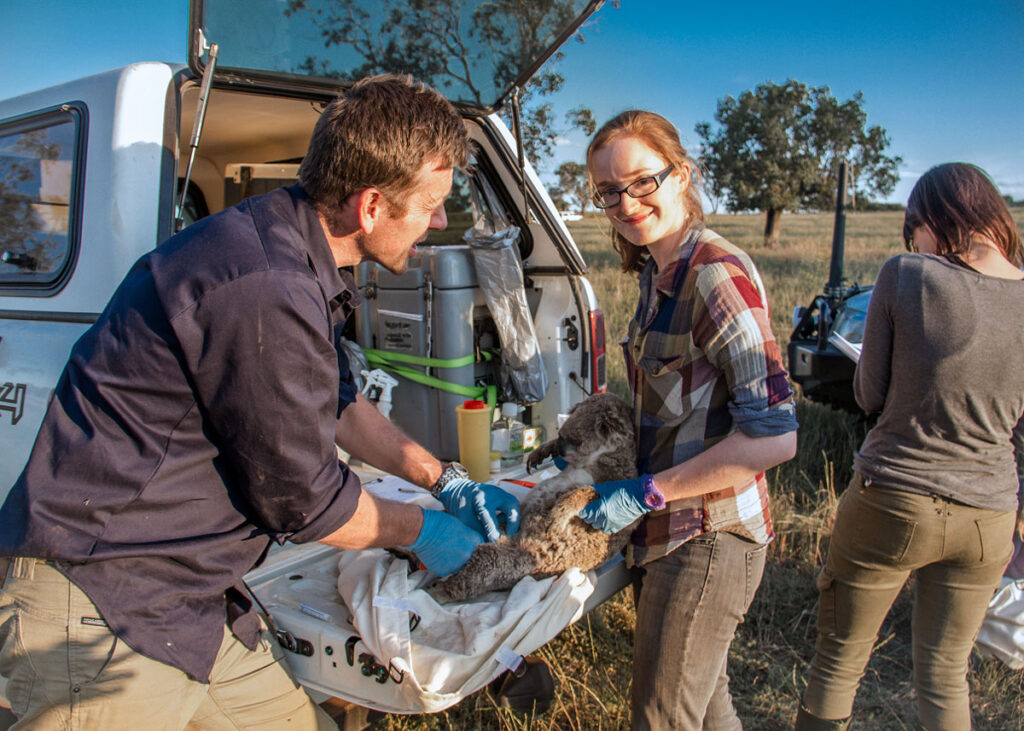 As one of the country's most cherished and iconic indigenous marsupials, koalas are part of Australia's national identity. Koala numbers have been in severe decline for many years and in most states the species' status is listed as "vulnerable", based on a dramatic reduction in koala numbers over the past 5-10 years, over most of its range. The threat facing koala populations today is complex and based on numerous challenges including; habitat loss, widespread and serious disease, urbanization, domestic dog attacks, motor vehicle collisions and climatic extremes. Without assistance to overcome these issues the long-term outlook for koalas in Australia is bleak.
The Koala Health Hub brings together research outcomes and clinical expertise from across the University of Sydney to benefit koalas directly by connecting researchers in pathology, ecology, pharmacology, microbiology, immunology, genetics and the social sciences with those on the coalface of koala care and management; in koala hospitals and in the wild. In our role as a hub we bring together researchers and koala managers from across the country, so that research can better inform management, and so managers can better direct research, to find the answers they need.  The Koala Health Hub is hosted in a Faculty with a long history of research in koala health, and in wildlife health and conservation in general.
Those interested in pursuing a PhD or postdoc studies in any aspect of koala health and conservation are encouraged to contact Assoc Prof Damien Higgins (damien.higgins@sydney.edu.au) to discuss potential projects.
The successful PhD applicant must apply for and be awarded a scholarship (stipend) for example, an Australian Postgraduate Award APA/UPA for Australian and New Zealand residents. International students interested in this project could apply for IPRS scholarships which are available for eligible students. Students must have a scholarship which covers full tuition fees and a living allowance.
Important Vet Science dates:
http://sydney.edu.au/vetscience/research/programs/dates.shtml
Domestic Student scholarship information:
http://sydney.edu.au/scholarships/research/
International Student information on tuition fees and scholarships:
http://sydney.edu.au/study/finances-fees-costs/fees-and-loans/tuition-fees.html
http://sydney.edu.au/scholarships/prospective/international_postgraduate_scholarships.shtml